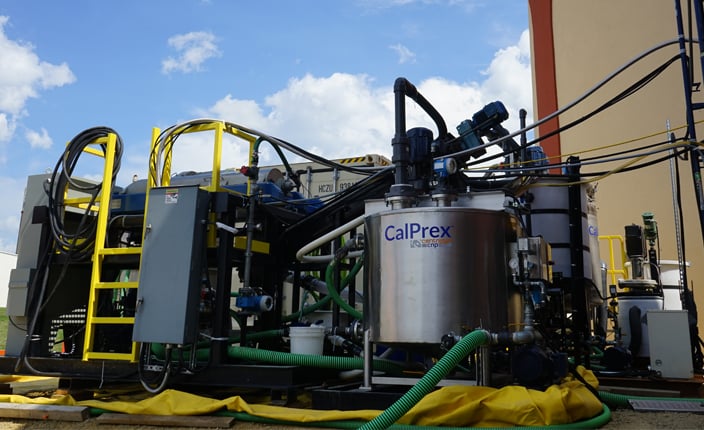 PROBLEM
High levels of orthophosphates in the sludge at Madison Metropolitan Sewerage District's Nine Springs Wastewater Treatment Plan (Madison, WI) caused struvite issues in the methane digester, as well as increased the polymer consumption during dewatering and reduced the plant's sludge dewaterability. The high orthophosphate levels also posed challenges for meeting the facility's National Pollutant Discharge Elimination Systems (NPDES) permit.
SOLUTION
Centrisys/CNP conducted an extensive pilot of the scalable phosphorus recovery system, CalPrex®. CalPrex recovers phosphorus at a high rate in the form of brushite, diverting over 50% of the phosphorus from the digesters. The recovered brushite is a valuable phosphate fertilizer that can be utilized as an agricultural nutrient.
RRESULT
The CalPrex pilot achieved orthophosphate reduction of over 90% and resulted in a fully scalable process. Centrisys/CNP will next conduct a Tailored Collaborative Research (TCR) pilot in collaboration with The Water Research Foundation (WRF), Milwaukee Metropolitan Sewerage District (Milwaukee, Wisconsin), Metro Wastewater Reclamation District of Denver (Denver, Colorado), Madison Metropolitan Sewerage District (Madison, Wisconsin), Massachusetts Water Reclamation Authority (Boston, Massachusetts).