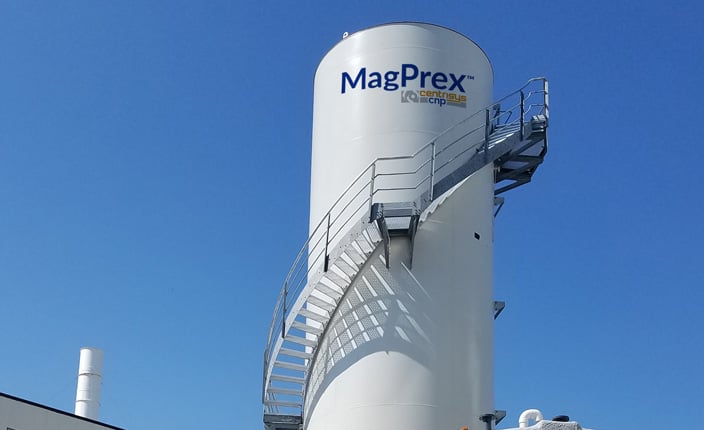 PROBLEM
The Little Patuxent Water Reclamation Facility, a 29 mgd advanced plant in Savage, Maryland, sought to update biosolids processing by replacing lime stabilization with anaerobic digesters, centrate deammonification and associated solids screening, thickening, odor control, and digester gas handling improvements.
SOLUTION
CNP - Technology Water and Biosolids supplied the MagPrex™ process. It improves biosolids processing by sequestering phosphorus and preventing the formation of struvite. Improvements in dewatering and other processes significantly reduce operating costs. The process either leaves struvite in the biosolids for land application or separates it for use as a slow-release fertilizer.
RESULT
The system was scheduled to go online in the third quarter of 2018.